Regular price
$99.00
Sale price
$64.90
Unit price
per
CHRISTMAS DISCOUNTS
Sold out
Superior smash resistance

Superfine, ultra-clarity crystal

Universal wine glass for red and white
Measurements

Wine Glass:
Height - 25.4cm
Mouth Diameter - 6.3cm
Base Diameter - 8.5cm

Champagne Flute:
Height - 24.4cm
Mouth Diameter - 4.8cm
Base Diameter - 7.2cm
Anders & White Duke - Set of 4 European crystal wine glasses.
'Duke' universal wine glasses are designed for use with red, white and all varietals.
Stunning premium European crystal wine glasses that are simultaneously tough and durable as well as timelessly elegant.
Superior smash resistance provided by one-piece construction & reinforced crystal.
Laser cut European crystal with a fine rim and thin walls
Lead free crystal contains no toxins or pollutants.
Dishwasher safe for 1000+ Washes
Made with ultra-clear crystal for unparalleled brilliance and sparkle.
Timeless and elegant design for decades of use.
Our factory: Crafting stunning Crystal since 1892.
View full details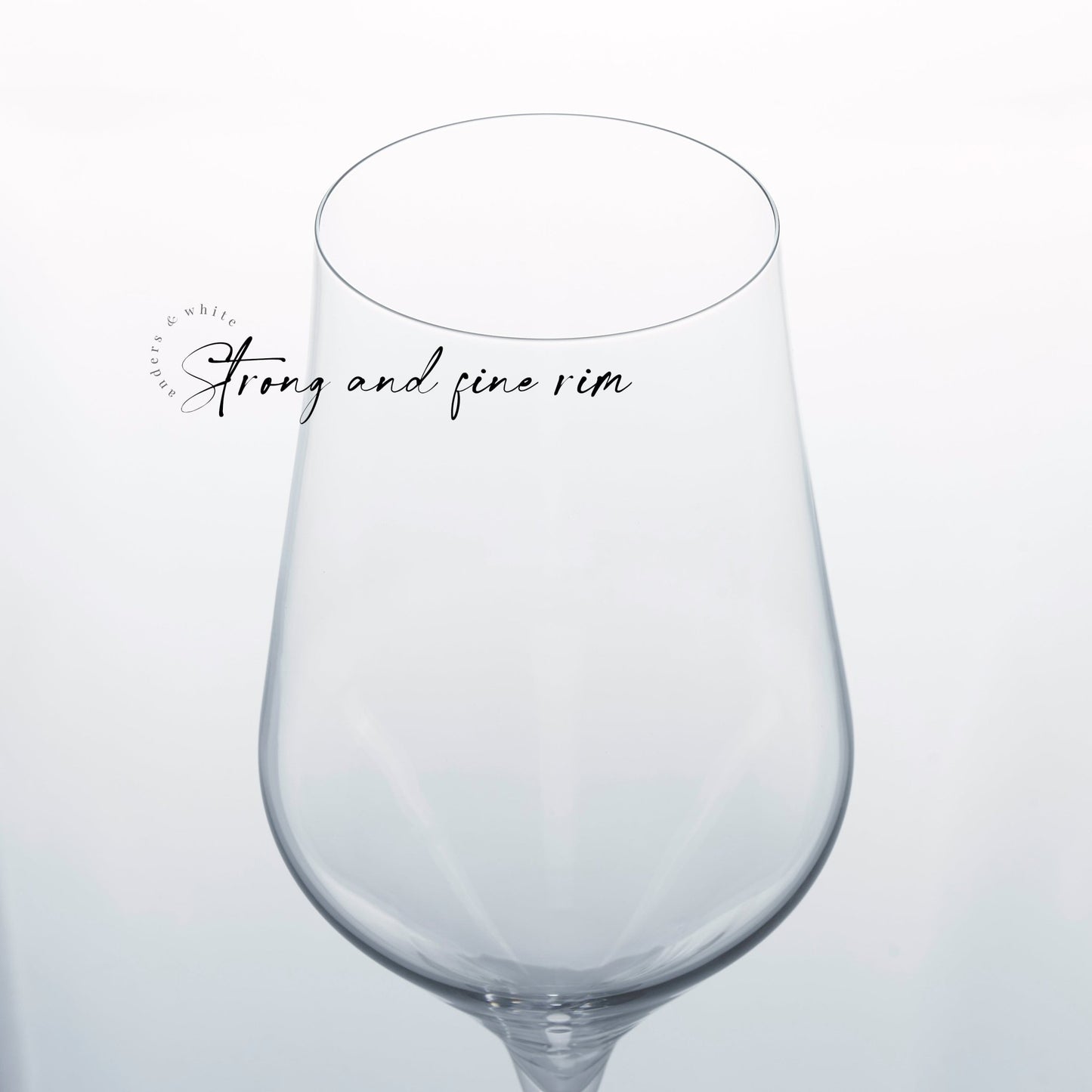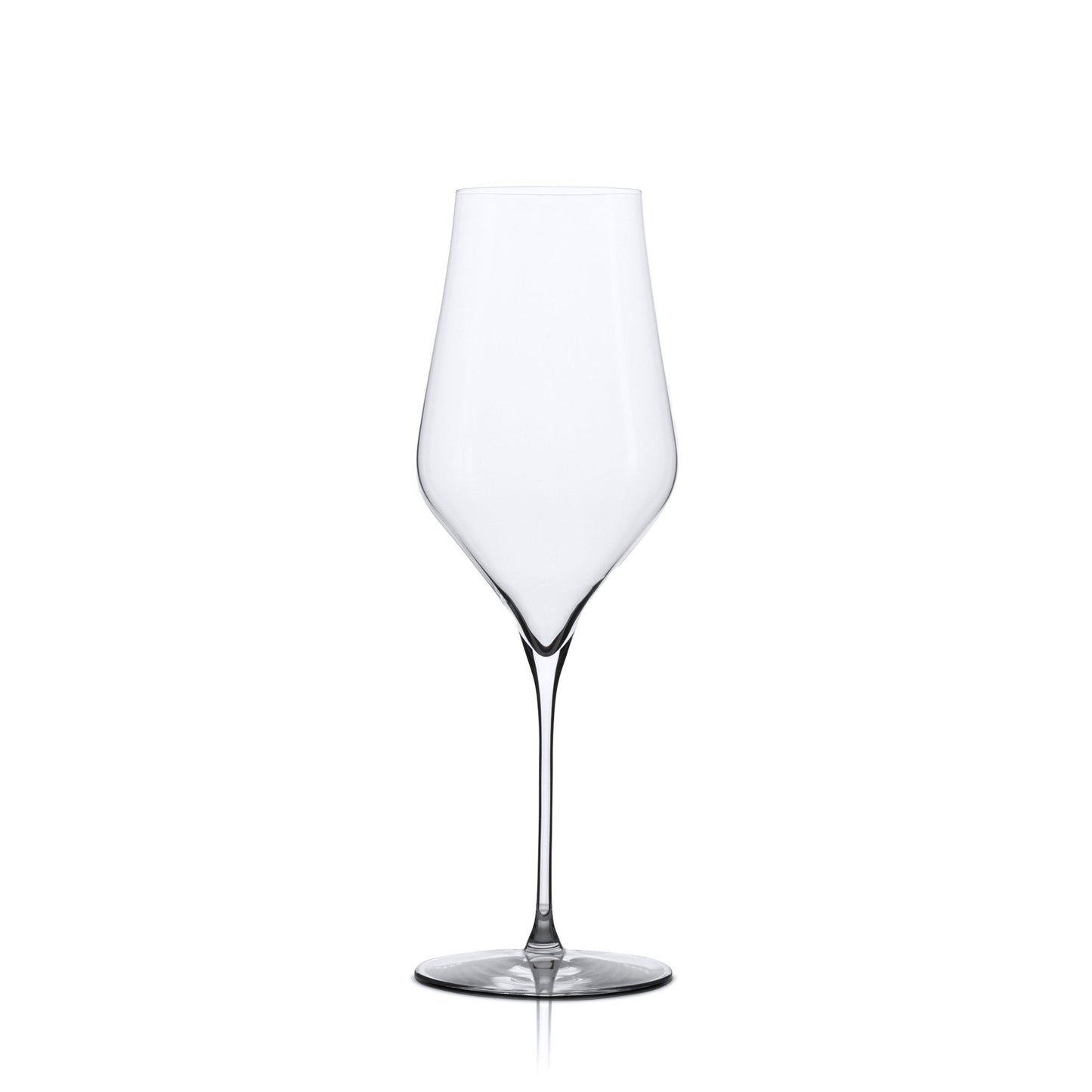 What is a Universal wine glass?
A universal wine glass is an 'all-wine' glass. It has a balanced design that gets the best from a broad range of wine varietals.
The universal glass is the practical choice that takes account of limited glassware storage space and budgets.
Generous and thoughtful design
A tall glass with a slender pulled stem that oozes quality.
The tulip shaped bowl is an ideal shape for serious wine appreciation.
The Duke Glass has a generous 520ml sizing.
Filled to the 'waist' the Duke holds a comfortable 150ml. (One Std Drink)
...But won't look greedy with a generous 250ml pour.